The Tavern at Second Empire
"A restaurant within a restaurant…"
A lively spot for drinks after work or a casual meal, the Tavern is an inviting bar as well as dining area. You'll feel instantly at ease surrounded by warm exposed brick walls.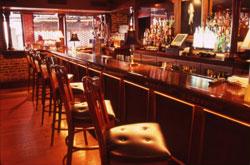 The Tavern Menu – Featuring a unique menu with lighter fare, unique atmosphere, and the same excellent quality and service you've come to expect with us.
Sampling the latest beers on tap is always fun, and our bartenders mix the meanest martinis in town! You can enjoy our atrium for alfresco dining or cocktails.
Casual and Relaxed Atmosphere
Reservations now accepted