2007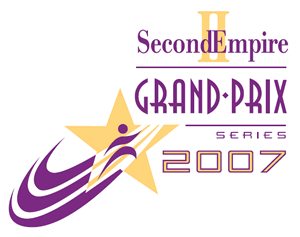 5th Annual Second Empire Grand Prix Series
This is the 5th year of the Grand Prix Series in Raleigh, NC. The seven races involved in the series are as follows:
Sponsors for the Grand Prix Series are as follows:
Second Empire Restaurant and Tavern
American Express
Time Warner Cable
Inside-Out Sports
Bluewater Spa
Endurance Magazine
All competing runners in each race will receive Grand Prix points. Individuals accumulating the most points receive money and prizes from our purse of over $2,500.00! Winners will be recognized at a special year-end awards ceremony in January, 2008 at Second Empire Restaurant and Tavern. For more information on the Second Empire Grand Prix go to www.secondempireraceraleigh.com or call Jim Young at 919-873-1207.
Download our Grand Prix Series brochure for all the information in one place!
We're also in the news! Heart of the Carolinas is a nice article that highlights what we are doing with the Grand Prix Series.
Race Results and Points
Race results and point totals are available online shortly after each race is completed.
CONGRATULATIONS TO ALL GRAND PRIX WINNERS!!!!
You will soon be receiving an e-mail inviting you to our annual Second Empire Grand Prix Series Awards Luncheon. The Luncheon will be held on Saturday, January 26th, 2008 at 12 noon.
I need shirt sizes from each of you for the awards, so please e-mail that information to me at kim@second-empire.com along with your RSVP for the luncheon. I look forward to seeing you on the 26th!
Thank you to everyone that participated in our series this year!!
Kim Reynolds
The Second Empire 5k Classic | The Second Empire Grand Prix Series